EATING & DRINKING
The best bar in town
By deputy chief hack Charles L'Amour


Welcome to the Pleasuredome: Taboret's where it's at. © Charles L'Amour


There's only one pub in Zbaszynek and it's a belter. Especially if you end up there by mistake.
With little over 5,000 locals and the sort of looks only a mother could love, Zbaszynek appears equidistance between dump and hovel.

Its website says it was founded "in the middle of nowhere", and boasts that its tourist sights include the train station and a monument.

In short, it screams desperate – especially when the Celsius hits igloo and it's 9 o'clock on a Saturday morning.

But this place saved my life.

The plan had been to catch the Poznan-Warsaw (Poz-Wawa) intercity.

Instead I found myself on a train to Berlin.

I'd heard rumours I was a bit of a spanner.

This wouldn't help.

A chirpy conductor dropped me off at Zbaszynek train station in a numbing -10 degrees and my gent's veg went from légumes to le gloom the instant I hit the platform.

But the British Empire hadn't been built by men afraid of the weather.

And, with an hour to go before the next train out, that thought – coupled with the prospect of a hot cuppa – defined the mood as I set off to find a café.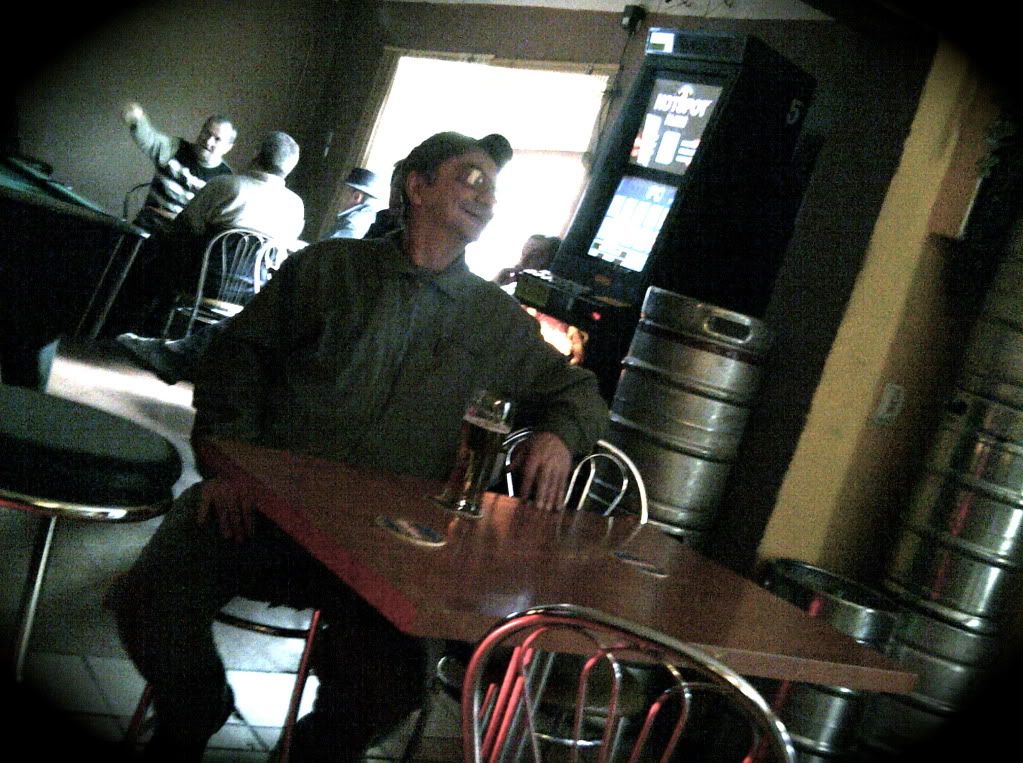 Wrong train? That's a corker! © Charles L'Amour


CHIC AND SOPHISTICATED
There were two chances of that, it turned out.

One slim, the other fat.

Zbaszynek, a local man explained, is not a place for a Saturday morning cuppa.

Instead, he directed me to Taboret, a bar off ul Klubowa catering for the local hardcore.

This was a case of go ugly early.

And I'm glad I did.

The sign outside read "The One Place for Pleasure", and that it certainly was.

I won't bother with the usual stuff about small town bars falling silent the moment a stranger walks in.

That's partly because this place was already silent – the handful of locals in a corner having already drunk enough to make themselves think they were onions.

But bartender Heniu was cheerful and handed me a shot of what they were having as I reeled off my train mishap.

Three of those later, the place was filling up, and I was becoming a bit of a hit.

Folk were getting wind of my presence and were gagging to hear my wrong train story.

About 30 km away is Swiebodzin, the site of what was once the largest Jesus statue in the world1.

As the room filled with wide-eyed blokes, I began feeling slightly Messianic myself.

This was my Man Who Would Be King moment.

I felt I could save these people.

But I had a train to catch, and miss it I could not.

Down in one with the whatever-it-was, handshakes and backslaps all round and I was off.

The Wawa meeting was still on and I couldn't let the team down.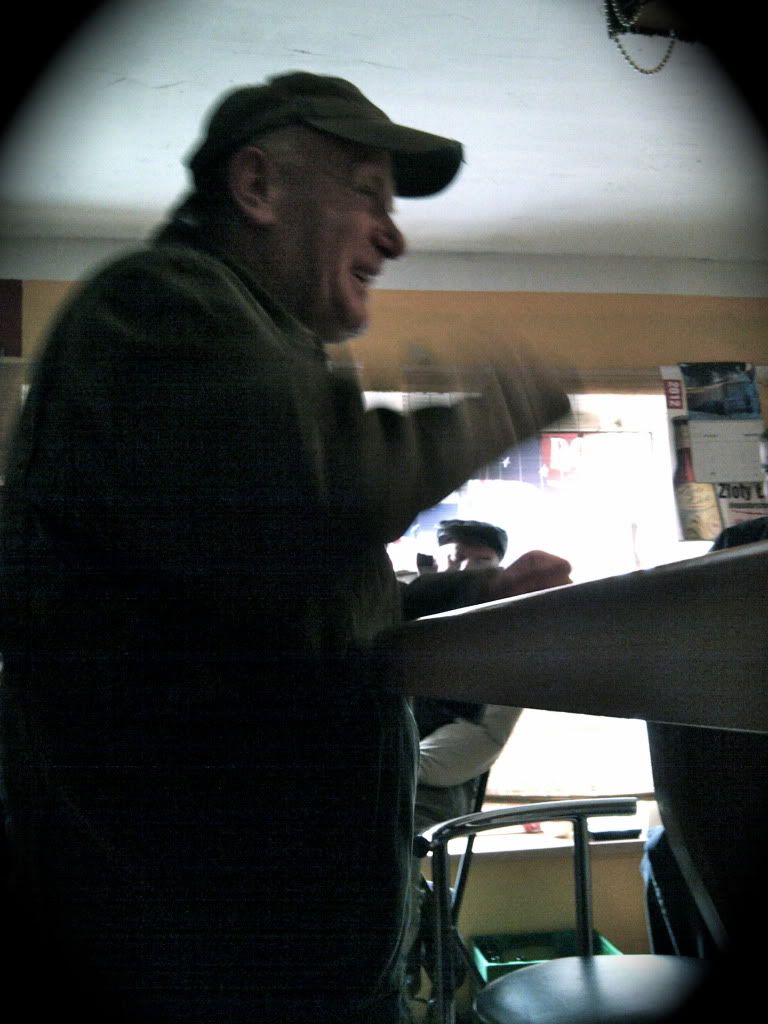 No way! Missed his train he says! © Charles L'Amour


============== HEAVEN ON EARTH
Ten minutes later and I was back.

I blame the chirpy conductor.

He'd given me the wrong time and wrong platform.

Despite my best sprint, I was never going to make it.

Being completely trolleyed didn't help either.

As I opened the door to Taboret, a cheer went up.

The place was packed, I was back and with two hours till the next train I was lovin' it.

A man with a broken hand saluted; a cheery chap writing with crayons slapped his thigh.

Even the onions were smiling.

The place was kicking and it wasn't even midday.

I never did make the meeting.

In fact, I missed the next train too.

But that's OK.

Despite having the aesthetics of a horse's bottom, I couldn't think of anywhere else I'd rather be.

The missus later told me a couple of her workmates are from Zbaszynek.

And according to them, the Taboret crowd still talk about the time a Holy man popped in in the morning – and didn't leave till dusk.

So, if you're going to get on a wrong train, try one that goes here.

It's completely bonkers and a stonking good place because of it.


The original version of this article first appeared in Cor Blimey. It appears here now because they still owe us for that pie we bought them at Christmas, the tightwads.


Footnote

1) The record held for about two days before the Chileans built a bigger one.